"McCoy"
RedStarr Offshore The Real McCoy
http://www.k9data.com/pedigree.asp?ID=995982
Very excited to introduce this little man.  We have high hopes
for his future.
McCoy's First Major at the Tampa Cluster September 2020
He is also proving to be a great competitor in Dock Diving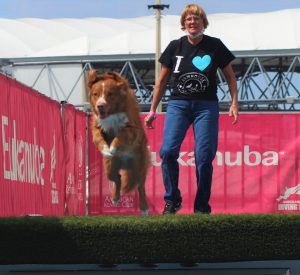 McCoy Wins his Championship from the Bred By Classes.   He also won an Owner
Handler Group Four!
The following weekend in Ft Myers, he won a Owner Handler Group Three.