"Ziva Lynn"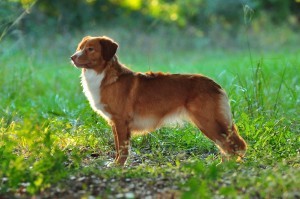 Ziva is from my second litter born here at RedStarr.   She has been a delight from the minute she was born. Ziva is the ideal combination of beauty and brains and a loving companion. She is a joy to live with and learns tasks very quickly.  Although Ziva often appears to be a silly goofy carefree girl, she is also a serious worker who wants to please.    Ziva  won a many Best Bred By Exhibitor classes, with three Bred By Group placements, and finished her Championship quickly.   When Ziva was not  busy in the conformation ring, she competed in Obedience and Rally. She has earned three obedience titles, Beginner Novice (BN),   Companion Dog (CD) and Companion Dog Exellent.  She has also completed four Rally titles, Rally Novice (RN) Rally Advanced (RA),  Rally Excellent (RE), and her Rally Advanced Exellent (RAE).
Ziva also has her Dock Diving Senior Title as well.
She is currently training for additional titles in both Obedience and Rally.
Here are a few shots  of Ziva's Winnings from her Obedience  and Rally Shows.